Your students deserve the best anti-bullying training possible. We are here to assist you with this part of their education. Anti-bullying assemblies can make the difference "if" the material presented to your students is engaging and challenges them to make a difference with their peers.
Our speakers at Attaboy Assemblies know and understand the challenges you face in presenting this type of material to your students. Our speakers are specifically trained to reach the youth of today with a message that will encourage them in their goals.

Anti-Bullying Assemblies Must Bring a Positive Message to Your Students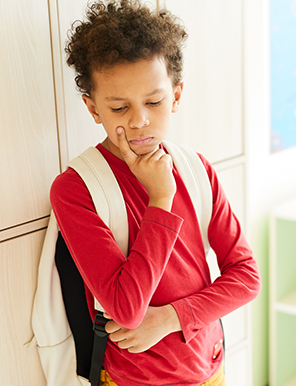 Bullying has become a major issue for our youth today. They not only face it from their peers but now with internet connections, they also face this issue at home through cyber-bullying. We are here to challenge your students to know and understand what they must do to confront this issue.

Attaboy Assemblies have major life experiences that qualify them to bring the type of message that will encourage your students. Each one of our speakers knows that a positive message brings better results than some of the messages your students receive from their peers and/or society in general.
You Must have Strong Speakers for Your Anti-Bullying Assemblies
We are here to support your program and enhance the teaching and training your students are already receiving. You must have a strong speaker to bring the type of message that your students will respect and one that will encourage them in their life goals.
To learn more about the program with Attaboy Assemblies, contact us today! We look forward to assisting you with your next assembly and providing the special message that will impart the strength of character to your students, and inspire them to be the best they can be. Their future is important to us, and we know and understand how important their future is to you, as leaders.
Schedule your next assembly today! Attaboy is proud to be a member of Relevant Speakers Network!