The middle school years are the formative years for your students. They are developing their habits and setting goals. This makes for a good opportunity to begin to address the important issues and life lessons needed to keep these students focused. Middle School Assemblies can help.
As you prepare your curriculum and assemblies for the year, it is important for you to know that we are here to assist you with the subjects that are important for your students to learn.
Middle School Assemblies Can be a Training Ground for Your Students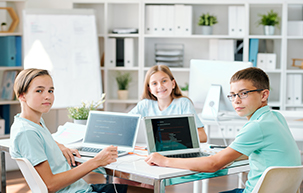 Attaboy Assemblies have been specifically trained to reach these young students. They have their own experiences to draw from in preparing a message that will profoundly affect these young minds. This is a crucial developmental stage in their lives, and we want to assist you in making an impact on them, and teaching them the life lessons that are needed to make them successful.
Middle school assemblies are a valuable tool in reaching your students with messages that are difficult to focus on in a regular classroom setting. Attaboy Assemblies will bring this information to life for your students, and engage their creativity through their music and message.
Middle School Assemblies – Bringing Life Lessons to Mold Their Futures
Middle school students are just beginning to learn about structuring their days and keeping certain schedules,which are important life lessons needed for them to be successful in their future goals.
Attaboy Assemblies has the skill set to engage your students and staff. Their experiences and training allow them various opportunities to impact middle school students with messages on their day to day, along with issues they may face. These assemblies, when handled properly, can be a significant tool of bringing a positive message with a fun presentation.
As you are preparing your schedule for your middle school assemblies this year, please contact us! We will assist you with a positive, uplifting message for your students. Please visit our website to learn more about how Attaboy Assemblies can benefit your students!