Yes, as most of the children in this age range need middle school assemblies. These assemblies can be very important to the development of these children. There is more than one benefit to these assemblies. An assembly will provide essential information for growth and development in your students.
Most assemblies are designed to inform students, they have topics of interest and are designed to instruct while being fun. Middle School Assemblies can assist your students to get to know each other and get to know their teachers. These assemblies are also a perfect way to inform students about serious topics.
Middle School Assemblies Provide Unity, Teach Life Lessons & Social Skills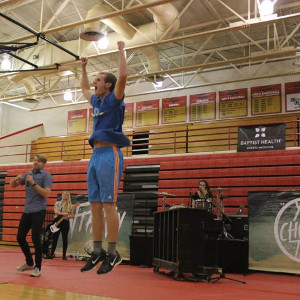 Students of middle school age have not developed that 'single group' mentality. They are just beginning to learn who they are as an individual. Assemblies will bring both students and staff together and provide a sense of belonging. This is an important benefit for young children.
There are certain lessons that middle school child needs to learn. A middle school assembly is able to teach students how to sit quietly and listen attentively. Important life lessons, such as this one, will be invaluable to our children as they must listen and be attentive throughout their life.
Some assemblies will require students to give their input or participate in a discussion. This type of assembly will build confidence which your students will need as a tool of learning.
Students at this age level have not developed a structure or sense of schedule. An assembly could provide this sense of structure. And if these assemblies are provided at different intervals during the school year, this provides a sense of schedule.
These assemblies require someone interesting and engaging. Attaboy Assemblies provide light and invigorating conversation to spread positive messages and promote the importance of assemblies in middle school. To learn more about Attaboy or Why Middle School Assemblies are important, please contact us. Attaboy is proud to be a member of the Relevant Speakers Network!